Recently we made note of a new fire code in Massachusetts that could impact companies that store tires.
TIRE STORAGE IN MASSACHUSETTS – Understanding the Codes
For tire storage in Massachusetts there is a new table (903.2 note g) in the State Code that requires fire sprinklers throughout a building if the CUBIC feet of tire storage is greater than 20,000. This is an interesting change from typical requirements that are based on square footage and storage height. 20,000 cubic feet could be interpreted as 1 foot high over 20,000 sq. f.t, or 20 feet high over 1,000 sq. ft. An interesting problem for retail outlets whose tire inventory varies greatly over time.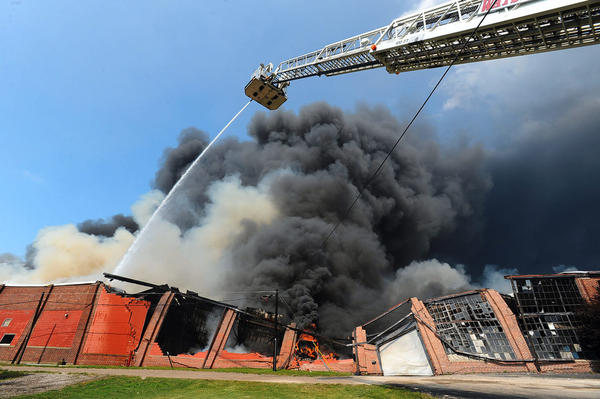 A fire at a tire store in Kentucky caused "tens of thousands of dollars" in lost inventory and damage to the building. Another tire shop fire was so large it shut down US 5 in Houston and recently there was an intentionally set fire in a tire storage facility in California where 3 people died.
Fire investigators still have no concrete ideas as to what started an enormous fire at the Port of Savannah, where a tire/rubber warehouse caught fire in 2014, causing over $20 million in damage to the building alone.  They reopened the building, but many folks in Savannah remember the ominous black sky that day. 
Tire stores, tire storage facilities, and other businesses, have special needs for fire protection.  Call the experts at Comprehensive Fire Protection for assistance when protecting a tire storage facility. Lives and property are at stake.
Comprehensive Fire Protection provides fire protection design for new and existing structures. CFP provides responsive, accurate, and comprehensive fire protection solutions. Contact us for your fire protection design needs on your next project.